BIN FILL LEVEL SENSOR (QUATRO) (ISL LM1201)
The ISL LM1201 Bin Fill Level Sensor (Quatro) is an enterprise class device for monitoring the fill-level of various types of containers. Recommended for high capacity bin types, it uses a quad ultrasonic beam to measure depths of up to 400cm.
The ISL LM1201 Bin Fill Level Sensor can monitor any type of waste
(including mixed waste, paper, plastics, glass, clothing, bio-waste, liquids, electronics, and metal) in bins and containers of various types and sizes.

The sensor includes a configurable accelerometer for tilt recognition, as well as a temperature sensor to detect fires. The device can send notifications immediately in the event of either occurring. The ISL LM1201 Bin Fill Level Sensor (Quatro) also includes a GPS module for positioning.
The sensor is powered by replaceable batteries.
Replaceable batteries with a lifespan of several years

Ultrasonic measurement

Works with any waste type, including mixed waste, paper, plastics, glass, clothing, bio-waste, liquids, electronics, and metal

Includes temperature measurement for detecting fires

Includes tilt measurement and alarm

BLE technology for reading device during installation

Measurement depths up to 400cm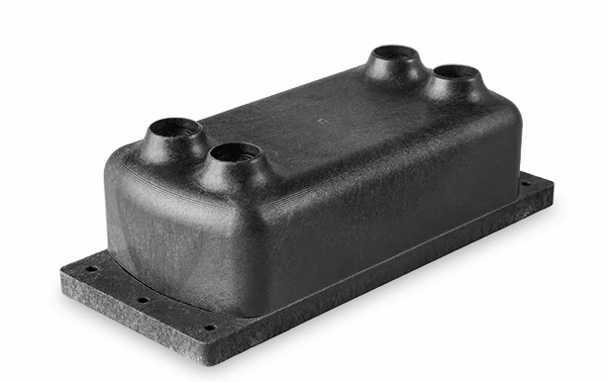 LONG BATTERY LIFE
Our sensors have been designed to have a battery life of up to 10 years, so you don't have to worry about changing them frequently.

PROACTIVE ALARM SYSTEM
Pro-active alerts ensure that your team can prevent any critical level breaches.

PROVEN PARTNER
Invisible Systems are trusted by clients in both the public and private sectors. You can rely on us to deliver an outstanding level of service.

PERSONALISED DASHBOARDS
Our online monitoring software, Realtime Online is set-up to meet the specific needs of your organisation.

SIMPLE SET-UP
Our sensors are easy to set up and do not require integration with your existing IT infrastructure.

LOWER COSTS
Choosing wireless sensors and a cloud platform enables you to reduce your installation and maintenance costs.
CONFIGURABLE THRESHOLDS
Configurable high/low thresholds allow different transmit intervals when thresholds are crossed providing advanced edge intelligence to the network, and enable alarms to be generated by Realtime-Online™.
D
ata from every sensor in your network is reported back through Invisible Systems Big Data architecture either to our Monitoring and Analytics platform Realtime-Online™, or to a partner cloud platform via our API, ensuring that your data is visible, actionable and valuable to your organisation.
LORAWAN
The ISL LM1201 is a LoRaWAN certified device and Invisible Systems are members of the LoRa alliance. It offers both ABP and OTAA activation options and is designed to work with all LoRaWAN gateways and network servers.
COMMS

Connectivity: LoRaWAN

Frequencies: EU 863 - 870MHz

Activation: OTAA

Class: A

Adaptive Data Rate: Yes

ENVIRONMENTAL

Dimensions: 68x200x85mm

Weight (including batteries): 760g

Material: Recyclable, polyamide with glass fibres

Casing: IP67

Mounting options: Screws / Clench / Rails

Battery voltage & capacity: 3.7V, 14.5 Ah

Battery type: Lithium-thionyl chloride – Li-SOCl2

Battery life: Up to 7 years, Depends on local temperature, type and position of the bin and frequency of measurement

Replaceable batteries: Yes

Operating temperature range: -30°C to + 80°C

Operating humidity range: 0-100%RH

Turn on mechanism: Battery placement

Configuration: Mobile app via BLE

SINGLE SENSOR

Measurement: Four ultrasonic beam

Beam angle: 30°

Measuring range: 3 – 400cm

Measurement calculation: Multi measurement with weight approximation

Temperature measurement: Yes

Fire alarm: Yes

Overturn measurement: Accelerometer, Advanced tilt recognition algorithm

Measurement times: Every 2 hours

GPS: Yes