ULTRASONIC LEVEL SENSOR (ISL LM1100)
The ISL LM1100 Ultrasonic Level Sensor is a flexible and configurable, battery operated, ultrasonic level sensor with an integrated LoRaWAN radio.

The ISL LM1100 Ultrasonic Level Sensor can be used to monitor a wide range of liquids, including fuel (oil & kerosene), water, waste oil and more.

With remote monitoring via LoRaWAN networks, this helps you ensure continued supply and optimise delivery or collections. The ISL LM1100 Ultrasonic Level Sensor includes low and high alarms for edge intelligence.
Liquid level monitoring

Suitable for a range of liquids, including fuel (oil & kerosene), water and waste oil

Ensure continued supply

Optimise delivery or collection logistics

Spot and continuous inventory management

24/7 monitoring

Low and high level alarms

Easy to install

Up to 14 year battery life (depending on transmit interval)

Cost effective for large scale deployment

Up to 15km range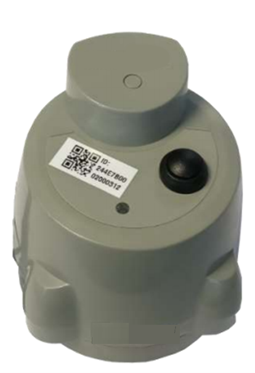 LONG BATTERY LIFE
Our sensors have been designed to have a battery life of up to 10 years, so you don't have to worry about changing them frequently.

PROACTIVE ALARM SYSTEM
Pro-active alerts ensure that your team can prevent any critical level breaches.

PROVEN PARTNER
Invisible Systems are trusted by clients in both the public and private sectors. You can rely on us to deliver an outstanding level of service.

PERSONALISED DASHBOARDS
Our online monitoring software, Realtime Online is set-up to meet the specific needs of your organisation.

SIMPLE SET-UP
Our sensors are easy to set up and do not require integration with your existing IT infrastructure.

LOWER COSTS
Choosing wireless sensors and a cloud platform enables you to reduce your installation and maintenance costs.
CONFIGURABLE THRESHOLDS
Configurable high/low thresholds allow different transmit intervals when thresholds are crossed providing advanced edge intelligence to the network, and enable alarms to be generated by Realtime-Online™.
D
ata from every sensor in your network is reported back through Invisible Systems Big Data architecture either to our Monitoring and Analytics platform Realtime-Online™, or to a partner cloud platform via our API, ensuring that your data is visible, actionable and valuable to your organisation.
LORAWAN
The ISL LM1100 is a LoRaWAN certified device and Invisible Systems are members of the LoRa alliance. It offers both ABP and OTAA activation options and is designed to work with all LoRaWAN gateways and network servers.
COMMS

Frequency: EU868

Expected range (line of sight): Up to 15km

LoRaWAN: Supports LoRaWAN 1.0.2 compliant 125/250 kHz bands

Output power: Up to +14dBm (25mW)

APPROVALS

Approvals: CE

ENVIRONMENTAL

Dimensions (mm): 109x109x126 ±1mm

Weight: 220g including battery

Enclosure colour: Grey Pantone 422C

Housing material: UV stabilized polypropylene (compatible with oil)

Material compatibility: Suitable for use in tanks for the storage of water, diesel fuel, kerosene, gas oil types A2,C1,C2 and D as defined by BS2869

Operating temperature: -20°C to +50°C

Recommended storage temperature: -20°C to +25°C

Humidity range: 15% - 95%

Altitude range: <2km above sea level

Environmental protection: IP67 (outdoors)

Battery type: 3.6V Li-SOCl₂ Size 2/3AA

Expected battery life: Typically 14 years from activation (based on one ultrasonic measurement every 15 minutes, one transmit every six hours, excellent LoRaWAN coverage (SF7), and normal distribu-tion over the operating temperature range cen-tred at +25°C)

LEVEL

Gauge type: Ultrasonic

Ultrasonic range: 12cm to 400cm

Ultrasonic signal diversion: 30°

Ultrasonic resolution: ±1cm

Accuracy: Typically ±2cm

Tank mounting options: Fits directly into female 2" BSP thread (adapter available to fit directly to 1 ¼", 1 ½" or 2" BSP threads)

Gasket (included): Material NBR 78mm(Ø) x 2.5mm(H) ±0.5mm